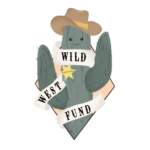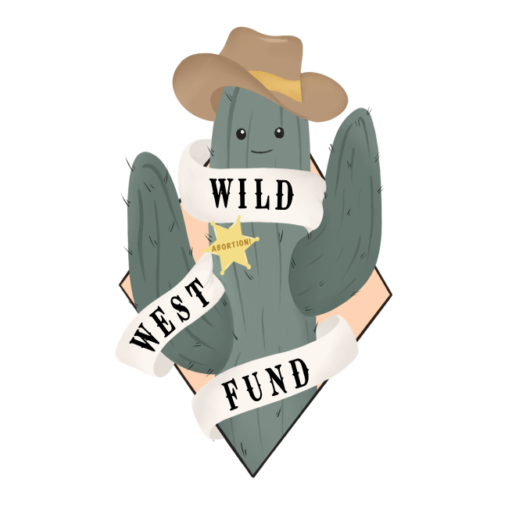 Up until June of 2021, according to the National Network of Abortion Funds (NNAF), Nevada was just one of five states without an established abortion fund. Our co-founders, Carla and Maureen, started Wild West Access Fund of Nevada in 2021 because they believed everyone should have the final say in their own reproductive decisions, and that power resides in our communities. Within a week of starting, the fund had raised over $1000 from grassroots supporters. Today our team is pro-abortion and believes there should be no stigma in the choice to terminate a pregnancy. We're growing every day, and we hope that you will join us in the fight to ensure that all Nevadans have access to abortion care.
We started Wild West Access Fund of Nevada with the goal of creating a permanent resource for Nevadans in need of abortion care. As a volunteer-run organization, our work relies entirely on donations from community members. We aspire to cover as much of each caller's procedure as possible and all donations go directly to our callers. Beyond financial assistance, we offer other forms of practical support and can connect callers to resources following their abortion appointment.
Macy, President
she/her
Originally from San Antonio, Texas, Macy is incredibly embarrassed and horrified by all asinine anti-choice policies that come out of her birth state. She is passionate about improving organizational culture and holistic employee capacity-building. Prior to moving to Las Vegas for her job with the ACLU, she worked as an operations director for a San Antonio nonprofit animal rescue where the live release rate increased from 30% to the national benchmark of >90% during her tenure. She graduated from Tulane University with a Master in Healthcare Administration where she wrote her thesis on using telemedicine to increase access to abortions in states with large rural populations. Macy is passionate about her small family, traveling as far as possible as often as possible, memes about pit bulls, good wine, occasionally running very slowly, and sometimes picking up heavy stuff and putting it down.
Jakki, Vice President
she/her/hers | ella
Jakki is a first-generation, queer Salvadoran-Honduran-American from Sparks, Nevada. She currently serves as the manager of Raíz + Latinx Campaigns. In her role, she provides support, coaching, and direction of the Latinx organizing strategy for Planned Parenthood. Prior to her role, she engaged communities of color around racial and reproductive justice in Portland, OR with Forward Together. When she's not organizing for liberation, Jakki enjoys making Tik Toks and watching Love Island (UK).
Christine, Secretary
she/her
Christine became involved in reproductive justice organizing as a teen in Portland, OR, after the defeat of a parental notification ballot measure. Her involvement in the Teen Choice Action Team put her on a trajectory towards activism, organizing, and policy advocacy. Since then she has worked to pass economic, racial, and gender justice legislative policies at the state level in Oregon, Colorado, and Nevada. She is proud to continue on supporting abortion access and reproductive healthcare as a member of the Wild West Fund board.
Maria-Teresa, Treasurer
she/her
Maria-Teresa has always had a passion for helping people doing good work have a voice in their community and tell their story, whether it's out in the field or online. She spent her first year after college mobilizing voters in Southern Nevada for President Obama's campaign, Organizing for America. In 2012, she worked on the President's reelection campaign in Charlotte, North Carolina, where she served as a Regional Field Director and helped with Latino outreach in the Charlotte area. Born in Tijuana, Mexico, she spent her childhood in San Diego and has lived in Las Vegas since she was a teenager. She is a product of one of Clark County's magnet high schools, Advanced Technologies Academy and a proud University of Nevada Las Vegas Rebel. In 2008, she graduated with a B.A. in Political Science. Today she works for Battle Born Progress, and organization who through strategic communication efforts empowers, engages and mobilizes Nevada voters to build a state where everyone has a fair opportunity to succeed.

Caitlyn "Cece"
they/she
Caitlyn is a young queer femme activist in Nevada. She manages Wild West Fund community outreach in Las Vegas. While her passion is for sexual health education and reproductive justice, they have worked across a wide range of issues that impact young people in particular,, including gun violence prevention, sexual assault awareness/prevention, and immigrant justice. Her work has been firmly rooted at the local and community-based level, however, Caitlyn's work has received national attention including a spotlight on The Daily Show featuring her community's struggle for comprehensive sexual education. When they aren't working, you can find them painting, drawing, and cuddling with their two cats and partner.
Lauren
she/her
Lauren is a recent transplant to Reno from Baltimore, MD. She is a public health professional who has been working in the intersections of reproductive justice and criminal legal system reform for over ten years. In her free time she likes to garden and walk her dog Fig.
Jasmin "Jas"
she/they
Jas joins the Board with a career in LGBTQ+ advocacy, gender equality and reproductive justice. They are a highly self-motivated, adaptable and persistent organizer and community advocate. She is also deeply thoughtful and passionate about the work challenging cultural norms and ideas by serving on national and local boards and non-profits.
Nikki
she/her
Born and raised in Las Vegas, Nikki is passionate about creating true reproductive justice in Nevada. She has worked on health equity and abortion access issues for nearly a decade, first as a student activist in college and most recently as a staff attorney with the ACLU of Nevada. In her current day job, she enforces fair labor laws with the federal government. While not in Zoom court, Nikki enjoys playing tennis, learning about wine from her sommelier partner, and reminding people that abortion should be accessible to everyone, on demand, free of charge, no questions asked.
Volunteers are the backbone of our work. Wild West Fund is entirely run by unpaid volunteers who dream of a world where abortion care is free and accessible to all. We'd love to have you on the team! If you would like to volunteer, please fill out our volunteer form and we'll be in touch shortly.